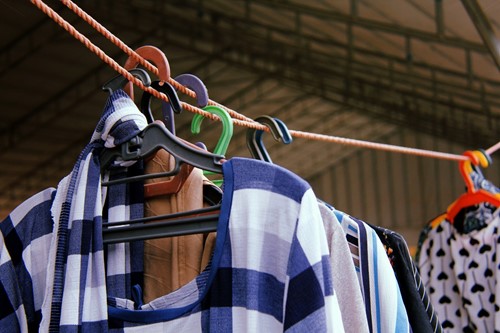 No matter what room you're working with, there are countless DIY projects for home improvement and decor. DIY home projects can help you save money while creating customized solutions for your exact needs and personal style.
If you're interested in finding ways to beautify and enhance every room of the house, here are some suggestions to get you started.
Living room, kitchen & dining room DIY projects
A new paint job is one of the simplest and most effective DIY home improvement projects. If you want to transform your living room, just bring out the rollers and the brushes. The DIY option to update your house can be quite cheap and effortless to install.
Opt for neutral colors like beige and cream to brighten a space without limiting your other decorating choices.
Don't forget, you can apply the same idea to kitchen cabinets, fireplace mantles and other surfaces. New paint is a cost-effective way to update the entire aesthetic of your living room, dining room or kitchen.
DIY laundry room ideas
Laundry rooms can offer some of the best opportunities for home improvement ideas. For example, install a cabinet above your washer or dryer for storage. If you have vertically stacked laundry machines, try adding adhesive or magnetic hooks to the sides.
To save space and add style, put your laundry detergent and fabric softener into mason jars or other small containers. Tucking the supplies away in storage bins or onto shelves will keep them easily accessible while decluttering the space.
Create a DIY memo board with chalk paint to record important reminders, laundry instructions and to-do lists.
DIY closet ideas
Improve any closet by adding DIY shelves with simple farmhouse brackets and wood planks. If you have cabinets in your basement or attic, increase their storage effectiveness by adding shelves or additional organization options.
Another easy DIY project is to transform your entrance closets into "mudrooms". Adding hooks, baskets, or shelving is the most efficient method of helping everyone in your household stay organized and store their shoes, coats and other accessories.
For an added bonus, dedicate hooks for reusable shopping bags, spare keys and pet leashes.
DIY home improvement ideas can help you in any room of your home. Whether you want to improve functionality, storage or aesthetics, there is a DIY project perfect for you.